This weekend I, Elizabeth, was in Adamstown, PA inspecting new places for inspiration and unique items for our projects. I visited Adamstown Antiques Mall and Madhatters Antiques. This visit I found mostly smaller items and accessories, and I found a few similar collections at both places.
Mixing Retro and Dutch Inspired Servingwear
(We were in PA Dutch country after all)
A meta lightbulb? Inseptilamp?
for a groovy time: just add grill
Your work ethic can light up the world!
I think the sink is a great example of ugly/beautiful
Jesus Christ, Superstar...
Start your kids off right
I love this radio. Period
I would love to have this in my collection, but I don't think I would be comfortable using it because of it's wear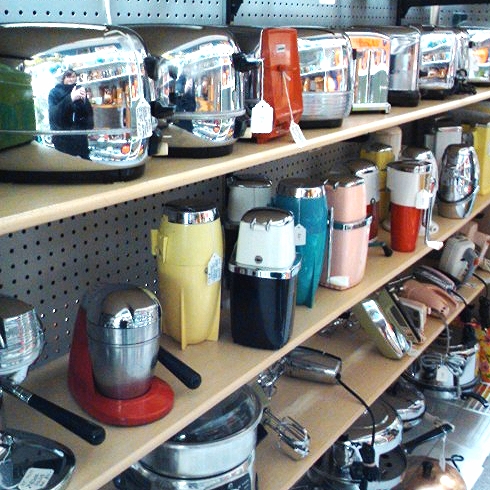 Now I know where to go to match my vintage toaster!
I love that the utensils are just floating in space.
...I will not spend money...
I was a little surprised at how few furniture pieces stood out to me this trip, but don't worry I'll post from a few other spots that I know are packed full of great finds.
replated these curtain tiebacks would be amazing!
I little more mission style but a piece that could span across a few different styles
I thought this guy was great, but after seeing two others I was less impressed.
This panting creeped me out a little.
Don't worry, it's a form for a mounted deer, not an actual deer.
I have no problem finding cats
For Ennis Nehez, I'm Elizabeth